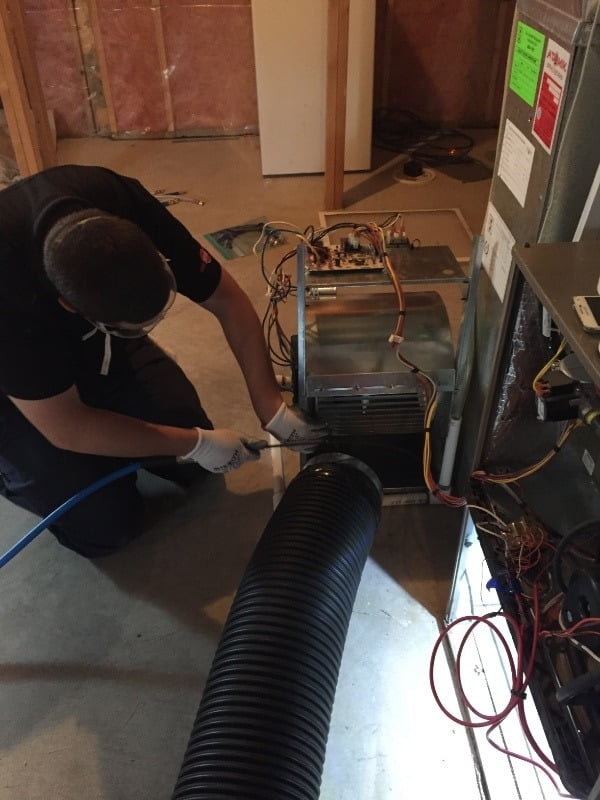 TOP RATED Furnace & duct CLEANING SERVICES IN CALGARY
HELPING YOU
LOVE
YOUR HOME SINCE 1987
Your furnace is an integral part of your home. It is the unseen and un-noticed investment that keeps your home warm through the coldest Alberta winters. When you do take notice of it, it's usually due to a problem or concern. Your furnace is a massive collector of dust, allergens, bacteria and other particles. Over time these contaminants accumulate and result in a poorly performing furnace that doesn't heat your home well, increases your heating costs, creates an environment that is unhealthy and can also put your family in danger.
Get your furnace and ducts cleaned professionally with Big Ben Cleaning Services to maximize your furnace's efficiency, extend its lifespan, reduce your energy bill and give your family healthy breathing space. We serve Calgary, Airdrie, Cochrane, Chestermere, Okotoks, and surrounding areas within southern Alberta.
When should I get my
FURNACE CLEANED?
Your furnace and ducts need to be regularly cleaned as they collect dust, dirt, bacteria and other harmful debris that can cause your furnace to reduce its efficiency. When these particles get distributed throughout your home, it can result in a poor indoor air quality and harmful environment, especially for people suffering from allergies.
For most homes, you should ideally clean it either before or after winter. Once you have your furnace system on a regular cleaning schedule of every 1-2 years, (depending on kids and pets present), you will see a noticeable improvement in many areas: your heating bill, less dust in your home and a healthier environment to name a few.
Invest in furnace and duct cleaning services to eliminate these particles. For a professional service and high-quality results, choose Big Ben Cleaning Services. We offer the best furnace cleaning services in Calgary.
WHERE CAN I USE YOUR
SERVICES

?
Big Ben Cleaning Services offers the best, professional furnace & duct cleaning in Calgary, Airdrie, Cochrane or any of the surrounding areas. We also service commercial, healthcare and other facilities to restore the state of your carpets. Give us a call today at (403) 460-8989 to schedule an appointment
WHY CHOOSE BIG BEN CLEANING SERVICES?
Trust the oldest and leading furnace and duct cleaning service in Calgary to ensure that you're getting high-quality results. We don't take shortcuts because we know that what we do will affect your family's health and well-being.
We'll provide you with before and after pictures of your furnace and air ducts through your e-invoice. Here you'll see that you are indeed getting what you paid for – a clean furnace working at full capacity. Many times we have cleaned areas and debris that other furnace cleaning companies have left behind and have the pictures to prove it.
Life's too short to have a company come to your residence or business to do a sub-par job! If you want the job done right the first time, then it's time to call Big Ben Cleaning Services.
Join thousands of satisfied customers, you won't be disappointed with the experience – that's our promise!
Give us a call or click the button below to get started.