Professional Carpet Cleaning in Calgary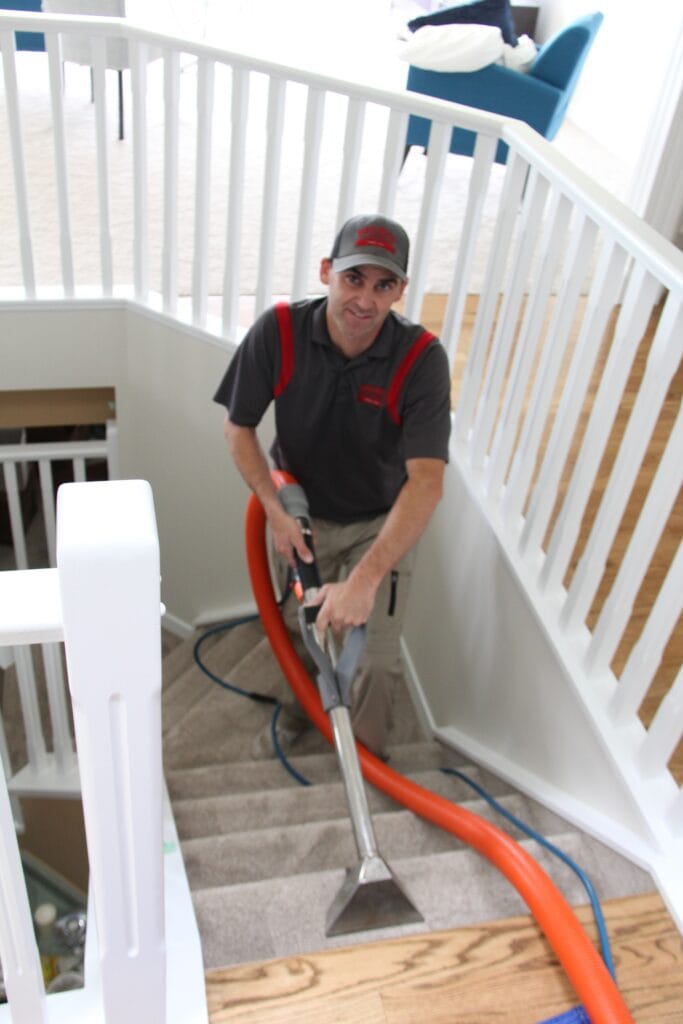 TOP RATED CARPET CLEANING SERVICES IN CALGARY
HELPING YOU
LOVE
YOUR HOME SINCE 1987
Your carpets offer comfort, pleasing aesthetics and keep you and your family warm during winter. To avoid dirt and grime from getting worked into the fibres and to prolong their lifespan, you need to get them professionally deep cleaned.
Big Ben Cleaning Services offers the best carpet cleaning services in Calgary. Big Ben Cleaning has been helping residents of Calgary love their home since 1987, whether that's by offering our professional carpet cleaning services in Calgary, our furnace and duct cleaning services, or any other top-of-the-line cleaning jobs that we perform. A clean home is a healthy home, and we believe that thoroughly cleaned carpets can give your home the sharp look it was always capable of having.
Big Ben Cleaning Services offers the best carpet cleaning services in Calgary. Click the link below to get your free, quick estimate today.
Why Do You Need Your Carpets Professionally Cleaned?
Carpets accumulate a lot of dirt, mud and other debris in your home or office. Dirt has the potential to destroy carpet fibers and even significantly reduce your carpet's lifespan. Unclean carpets will even slowly begin to impact your home's indoor air quality.
You can certainly DIY your own carpet cleaning for a time, but it will not produce the same result as hiring professional carpet cleaners in Calgary. What's the solution then? Big Ben Cleaning Services, of course.
We use eco-friendly cleaning products and the best tools to deep clean your carpets. Our heavy-duty truck-mounted cleaning units ensure that the best cleaning job is done to make your carpets look brand new. In the meantime, why not check out our guide to carpet cleaning? We offer valuable DIY tips before Big Ben's professional carpet cleaners arrive.
WHERE CAN I USE YOUR
SERVICES

?
Big Ben Cleaning Services offers the best, professional carpet cleaning in Calgary, Airdrie, Cochrane, Okotoks, Chestermere or any of the surrounding areas. We also service commercial, healthcare and other facilities to restore the state of your carpets. Give us a call today at (403) 460-8989 to schedule an appointment
What Are the Benefits of
Rug Cleaning

in Calgary?
There are numerous benefits to having regular professional rug cleaning in Calgary, and many of those benefits are to do with the health of your household.
If you didn't already know, the wellbeing of your carpets may impact your health. Carpets trap pollutants and allergens, including things like pet dander, particle pollution, mold spores, cockroach allergens, dirt, pesticides, and dust. These stick to small particles, which then settle into our carpets and fester the longer they go without a thorough – and ideally professional – cleaning. This is worse in high dust areas or in households with pets.
We've touched on allergies and your carpets before. You might be surprised to learn just how strongly the health of your carpets can affect the health of your household.
Regular carpet cleaning will also extend the life of your carpet, keeping it looking fresh and new. Carpets do tend to take a considerable beating every day, especially those in high foot traffic areas. Clean carpets can help eradicate residue and odour, eliminate soiling from high traffic areas, and just overall contribute to a far "cleaner" feeling of the home.
When should I get my
CARPETS CLEANED?
It's time for your carpet to be cleaned if it's been a while since your last carpet cleaning or if you've had a renovation. It's recommended that you get your carpet cleaned annually, but if you have pets or live with a smoker, you can do it every 6 months.
Invest in a professional carpet cleaning service in Calgary to keep your carpet clean and long-lasting. Big Ben Cleaning Services also does professional carpet cleaning in Airdrie, Cochrane or in any of the surrounding areas. We also help with odour elimination, tile & grout cleaning, and more services to improve the health and happiness of your home.
WHY CHOOSE BIG BEN CLEANING SERVICES?
Big Ben Cleaning Services:

CALGARY

Carpet Cleaning FAQs
There are so many valid reasons to have your carpets professionally cleaned in your home, and Big Ben Cleaning is here to show you just why it's so crucial. We get that you might have questions. Read on for some of our most asked FAQs about rug cleaning in Calgary. 
Big Ben prides itself as being the company that offers the best carpet cleaning in Calgary, though our process may not be the same every time due to the nature of everyone's different home. The process generally involves a pre-inspection, a pre-spray and pre-spot, agitation, soil extraction and rinse, neutralize, then a post spot, groom, and inspection.  
According to a comparative study conducted by G W Evans, there is a link between housing cleanliness and mental health. Having a cleaner home gives you an improved sense of order and control, familiarity and consistency, and may even improve our focus.  
Big Ben has the experience that many other carpet cleaners in Calgary do not. Not only are all our technicians fully IICRC certified, but we have also been serving commercial and residential areas since 1987. We have also won many awards for our services – something the vast majority of our competitors cannot say. We are 100% confident in our cleaning services, so we will resolve any issues that you may have if you feel you are not satisfied with the final result. Simply give us a call. 
Life's too short to have a company come to your residence or business to do a sub-par job! If you want the job done right the first time, then it's time to call Big Ben Cleaning Services.
Join thousands of satisfied customers, you won't be disappointed with the experience – that's our promise!
Give us a call or click the button below to get started.